Back
Donna Jean Lindquist
Senior Vice President
Victim Services and Support Manager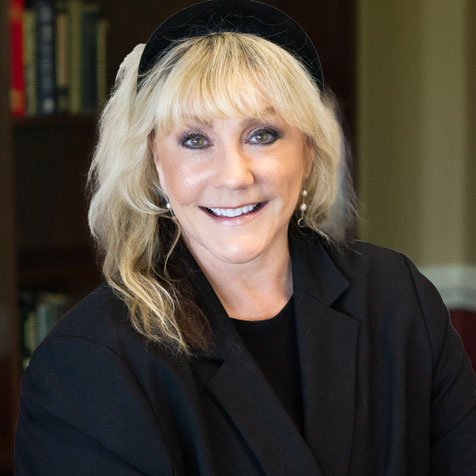 Donna Jean Lindquist is a senior vice president of the Institute for Intergovernmental Research (IIR). She currently manages IIR's Victim Services and Support (VSS) portfolio, which includes the Office on Violence Against Women (OVW) National Violence Against Women Law Enforcement Training and Technical Assistance Consortium (LETTAC)—a keystone OVW criminal justice-focused program—and the OVW Improving Criminal Justice Responses (ICJR) Administration and Training and Technical Assistance Coordination Project. Her responsibilities include intergovernmental and interorganizational partnership building and stakeholder communication; leading the development, maintenance, and ongoing refinement of the LETTAC Program; assembling the bench of subject-matter experts, trainers, and technical assistance providers to deliver superior support to law enforcement personnel and other justice professionals who are addressing (and demanding accountability for) gender-based violence and crimes against women across the nation in a trauma-informed, victim-centered manner; expanding the knowledge base of evidence-based strategies, resources, and approaches available to practitioners in the field; and facilitating support for ICJR grant recipients. Ms. Lindquist is skilled in partnership engagement and collaborative solutions to national criminal justice priorities; project management; large, national-scale event development and execution, including facilitation; and drafting national policy papers, talking points, briefing packages, and outreach and informational materials.

In her 30 years of service at IIR, Ms. Lindquist has supported a wide range of programs addressing national justice priorities, including the Bureau of Justice Assistance (BJA) Comprehensive Opioid, Stimulant, and Substance Use Program (COSSUP); the Office of Juvenile Justice and Delinquency Prevention (OJJDP) National Gang Center; the U.S. Department of Justice (DOJ) Global Justice Information Sharing Initiative/Federal Advisory Committee to the U.S. Attorney General; the Office of Justice Programs Information Technology initiatives; and the BJA Organized Crime Narcotics Task Force Multiagency Response Training Program. These roles emphasized her skills in project management, communications, intergovernmental and multidisciplinary team building, training and event support, and research and analysis.

In 2015, Ms. Lindquist was selected by the Executive Board of the National Fusion Center Association (NFCA) to serve as its communications director, with primary responsibility for the coordination, management, and execution of the NFCA Annual Training Event. During her two-year tenure in the post, this meeting attracted more than 800 attendees each year, composed of fusion center and intelligence personnel, intelligence dignitaries, government partners, and private industry sponsors.

Ms. Lindquist's experience outside of IIR includes writing, public relations, and teaching positions in the private and public sectors.

Ms. Lindquist holds a master of science degree in marketing communication (with unanimous committee recommendation for doctoral studies) and a bachelor of science degree in English education, summa cum laude, both from Florida State University.