Back
Adam Lehmann
Senior Vice President
Chief Information Officer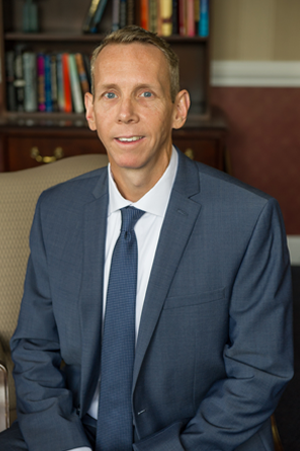 Adam Lehmann is a senior vice president and the Chief Information Officer (CIO) of the Institute for Intergovernmental Research (IIR) and serves on the IIR Board of Trustees. Currently, he manages the team that provides information technology (IT) development, infrastructure, project management, and technical support for IIR. His responsibilities include managing all IIR's IT staff, overseeing IT projects, and aligning enterprise IT services with IIR program activities. He also is the Program Manager for the Dru Sjodin National Sex Offender Public Website (NSOPW), the Sex Offender Registration and Notification Act (SORNA) Exchange Portal, the Sex Offender Registry Tool (SORT), and the Tribe and Territory Sex Offender Registry System (TTSORS), for which he is responsible for the planning and execution of all program objectives. Through the management of these combined programs, Mr. Lehmann is responsible for coordinating with more than 210 states, territories, and Native American tribes. 

Prior to joining IIR in 2007, Mr. Lehmann served as the IT Infrastructure Manager for the Florida House of Representatives, where he oversaw the network, server, and storage infrastructure; information security; and network connectivity. In this position, Mr. Lehmann led a team of information system engineers in numerous projects that reduced system downtime, improved performance, improved information security, and reduced annual operating costs.

Before joining the Florida House of Representatives in 2005, Mr. Lehmann served with IIR from 1997 to 2005 as a microsystems analyst and senior microsystems analyst, providing network, server, storage, and desktop support for IIR staff and clients. In addition, he developed several applications to support the various IIR programs. 

Mr. Lehmann has expertise across multiple IT leadership disciplines––including IT staff management, IT project management, IT strategic planning, and IT program management––as well as hands-on IT expertise in server, network, and database administration. 

Mr. Lehmann holds a bachelor of science degree in management information systems, graduating magna cum laude, from Florida State University.