Back
Daniel Isom
Member of the IIR Board of Trustees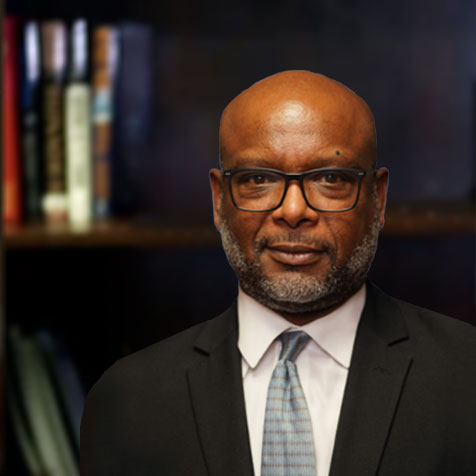 Daniel Isom, PhD, serves as a member of the Institute for Intergovernmental Research (IIR) Board of Trustees. As a nationally recognized leader, he shares his extensive knowledge and experience in criminal justice and security issues to support the strategic efforts of the corporation. He also serves as Vice President of Corporate Safety, Security, and Crisis Management at Ameren.

With more than 35 years of law enforcement and criminal justice experience, Dr. Isom has served in numerous leadership positions throughout his career. He was appointed as Interim Director of Public Safety for the City of St. Louis, Missouri, in 2021, a position he was previously appointed to following the unrest in Ferguson, Missouri, in 2014. As Interim Director, Dr. Isom had responsibility for oversight for the largest municipal government department in the city, including emergency management, corrections, fire services, violence prevention, and the police division. In addition, in this capacity, he cochaired the working group on citizen-law enforcement relations as a member of the Ferguson Commission.

Prior to serving as Interim Director of Public Safety, Dr. Isom had a distinguished career with the St. Louis Metropolitan Police Department for 24 years, where he served in patrol, investigations, training, and internal affairs. His career with the department culminated in his appointment as Police Commissioner in 2013, leading nearly 1,500 officers and more than 500 civilian employees in a position he held until his retirement in 2018.

Dr. Isom joined the faculty of University of Missouri–St. Louis (UMSL) in 2013 as an E. Desmond Lee Professor of Policing in the Criminology and Criminal Justice Department at UMSL. He previously served as an adjunct professor at Harris Stowe State University and St. Louis Community College.

Dr. Isom holds a bachelor's degree, a master's degree, and a doctorate degree from USML in criminology and criminal justice and a master's degree in public administration from St. Louis University. He also is a graduate of the Federal Bureau of Investigation (FBI) National Academy, the Police Executive Research Forum Senior Management Institute, and the FBI National Executive Institute. Dr. Isom is a 2013 Eisenhower Fellow, studying community policing and police training in Europe while visiting Ireland and Germany.