Emory Williams
Member of the IIR Board of Trustees
Cofounder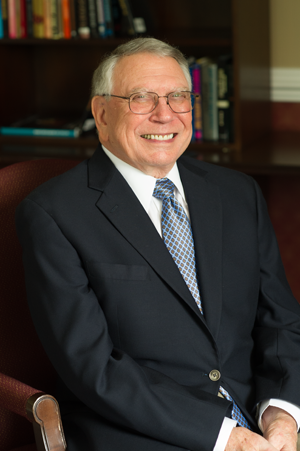 Emory Williams,
in partnership with
William "Bill" Reed,
founded the Institute for Intergovernmental Research (IIR) in 1978. Mr. Williams and Mr. Reed recognized a critical need in the field—to connect law enforcement agencies across the country, build trusted relationships, and develop and implement innovative solutions to positively impact the criminal justice community.
Mr. Williams served as the IIR President and Chief Executive Officer until 2003. From 2000 through September 2020, he served as the Chairman of the IIR Board of Trustees. During his more than 40 years of leading IIR, Mr. Williams has supported hundreds of projects and programs, many nationally recognized. For example, he has supported the Regional Information Sharing Systems (RISS) Program for more than 38 years and helped launch numerous programs such as the State and Local Anti-Terrorism Training (SLATT) Program, the 28 Code of Federal Regulations (CFR) Part 23 Criminal Intelligence Systems Operating Policies Training and Technical Assistance Program, and the Center for Task Force Training (CenTF) Program, among many others. Currently, Mr. Williams serves as a member of the IIR Board of Trustees and continues to provide executive guidance and support in the governance of IIR.
From 1955 to 1977, Mr. Williams was a career law enforcement official serving in various law enforcement capacities, including extensive work in homicide, organized crime, narcotics, intelligence investigations, and criminal investigations management.
Before cofounding IIR, Mr. Williams served as the Director of Law Enforcement at the Florida Department of Law Enforcement (FDLE). At FDLE, he provided guidance and oversight of several critical criminal justice programs and launched and supported numerous projects that directly impacted Florida's criminal justice strategy and response. He also served as Director of the Florida Crime Information Center, a major state communications and criminal justice information facility directly servicing state, county, and city criminal justice agencies.
Mr. Williams holds a bachelor of science degree in criminal justice management from Florida International University. He is also a graduate of the 83rd Session of the Federal Bureau of Investigation National Academy.