Back
Kathleen Masterson
Chief Financial Officer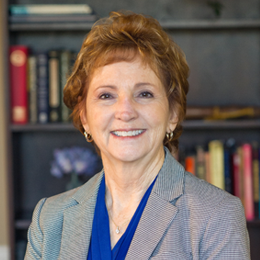 Kathleen "Kathy" Masterson is the Chief Financial Officer (CFO) of the Institute for Intergovernmental Research (IIR). Ms. Masterson is responsible for the strategic planning and management of IIR's financial operations and processes. She provides oversight and continued development of best practices in accounts receivable, accounts payable, payroll, grant budgeting and monitoring, internal controls, and financial policies, procedures, and reporting.

Prior to joining IIR in late 2018, Ms. Masterson served as CFO at privately held organizations, where she streamlined accounting processes, enhanced internal controls, developed human resource initiatives, and oversaw benefit programs. She has experience in both domestic and international transactions and training in export compliance procedures. Previously, Ms. Masterson was an editor and global knowledge manager at a software company, where she built a global knowledge base, developed articles for publication, and presented at various user conferences. Since 2000, she has taught upper-division accounting, business, and human resource courses at Flagler College Tallahassee and has advised adult students interested in accounting and business professions.

Ms. Masterson began her professional career as a legal assistant. She developed an interest in accounting and sought the education to become a certified public accountant. She has an active license in the state of Florida and is a member of the American Institute of Certified Public Accountants and the Florida Institute of Certified Public Accountants. She is a long-standing member of the Society for Human Resource Management and the Big Bend Society for Human Resource Management chapter. Throughout her career, Ms. Masterson has served on various boards and professional association committees.

Ms. Masterson earned her master of business administration degree and her bachelor of science degree in management from Florida State University. She also has been designated a certified knowledge manager by the Knowledge Management Certification Board. Ms. Masterson has been trained in ISO 9001:2015 compliance, receiving certificates as an ISO 9001:2015 manager/process owner and internal auditor.