Lee Miller
Chief Operating Officer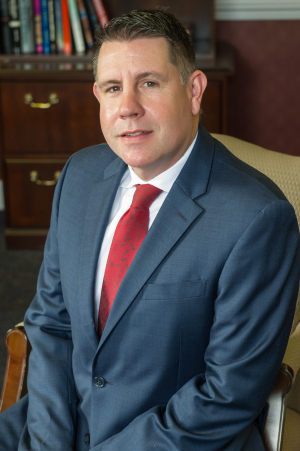 Lehew "Lee" Miller is the Chief Operating Officer (COO) of the Institute for Intergovernmental Research (IIR). As COO, Mr. Miller utilizes his executive-level law enforcement experience to lead and support IIR's program areas, including National Policy Engagement and Information Sharing Initiatives, Law Enforcement Safety and Wellness, Criminal Justice Initiatives, Youth and Community Justice Initiatives, Justice and Public Health Initiatives, and Regional Information Sharing Systems (RISS). His operational responsibilities provide him with the opportunity to forecast, develop, and guide new projects and to remain focused on national issues and broad trends within the justice community.

Mr. Miller served as an IIR senior manager over the National Policy Engagement and Information Sharing Initiatives group. In this capacity, he oversaw the Bureau of Justice Assistance's Global Justice Information Sharing Initiative, the Criminal Intelligence Coordinating Council, U.S. Department of Homeland Security Information Sharing Efforts, 28 Code of Federal Regulations (CFR) Part 23 Criminal Intelligence Systems Operating Policies Training and Technical Assistance Program, and the Southwest Border Rural Law Enforcement Assistance Program.

Mr. Miller's background includes 26 years of service in state government. He served in many roles during his tenure with the Virginia State Police, including as the Fusion Center Director for the Commonwealth of Virginia and as the Deputy Director of the Bureau of Administrative and Support Services, where he provided leadership to 636 employees and oversaw the legal office, human resources, training, criminal justice information services, property and finance, information technology, and communications. During his tenure with the Virginia State Police, Mr. Miller expanded the department's efforts in promoting intelligence-led policing and facilitating the exchange of information and intelligence among local, state, federal, tribal, and private partners. He successfully championed the development and implementation of the first privacy, civil rights, and civil liberties policy and program for the Virginia Fusion Center. He also led the restructure of communications and information technology functions by evaluating common mission sets and merging capabilities, which resulted in the improvement of end user support.

Throughout his criminal justice service, Mr. Miller has been an executive leader in government operations, homeland security, legislative matters, information technology, and emergency preparedness and has extensive experience in organizational change.

Mr. Miller holds a bachelor's degree in history and geography from Emory & Henry College. He is a graduate of the National Criminal Justice Command College through the University of Virginia, as well as numerous other executive-level leadership and operational training programs.