Michelle Miller
Senior Vice President
Chief of Staff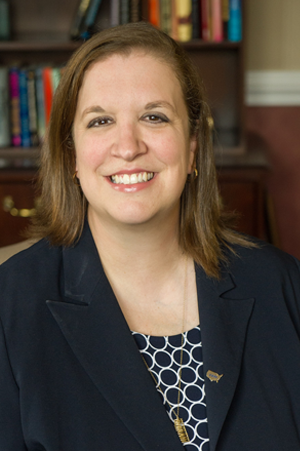 Michelle Miller is a senior vice president and the Chief of Staff of the Institute for Intergovernmental Research (IIR). Ms. Miller leads IIR's Program Support group, providing strategic planning and operational support to IIR's program areas to ensure the successful achievement of program-based goals and objectives. In this capacity, she works with IIR's Chief Executive Officer and leadership team on the oversight and management of IIR business support efforts; conducts data analysis utilizing business intelligence solutions to achieve organizational and programmatic benchmarks and metrics; oversees organizational project management efforts to ensure successful project completion; and facilitates cross-functional communication and coordination among IIR's program and support areas.

Previously, Ms. Miller was the manager for IIR's National Policy Engagement and Information Sharing Initiatives group, which included the Global Justice Information Sharing Initiative, the Nationwide Suspicious Activity Reporting Initiative, the Criminal Intelligence Coordinating Council, and the 28 Code of Federal Regulations (CFR) Part 23 Criminal Intelligence Systems Operating Policies Training and Technical Assistance Program.

Ms. Miller has authored, on behalf of federal, state, local, and tribal partners, numerous national-level documents and resources, including:
2014–2017 National Strategy for the National Network of Fusion Centers
Recommendations for First Amendment-Protected Events for State and Local Law Enforcement Agencies
Developing a Policy on the Use of Social Media in Intelligence and Investigative Activities: Guidance and Recommendations
Prior to joining IIR in 2005, Ms. Miller worked with the Florida Department of Law Enforcement as an analyst in the Florida Investigative Support Center. In this position, she was the lead analyst overseeing the day-to-day operations of the support center. Ms. Miller also supported the Regional Domestic Security Task Force. In this capacity, she provided analytical support to major investigations as they related to domestic security, analyzed data provided by local law enforcement agencies to determine trends in suspected terrorist activity, assisted in the development and implementation of a task force website, provided training to task force members on the domestic security intelligence database, and assisted in organizing local task force liaison meetings for the Tallahassee region. In addition, she was an instructor for the Florida Basic Analyst Training class and the Florida Law Enforcement Analyst Academy.

Ms. Miller holds a bachelor's degree in history and political science from Florida State University. She also is a graduate of the Florida Law Enforcement Analyst Academy.