Back
Michelle Nickens
Senior Vice President
Regional Information Sharing Systems Program Manager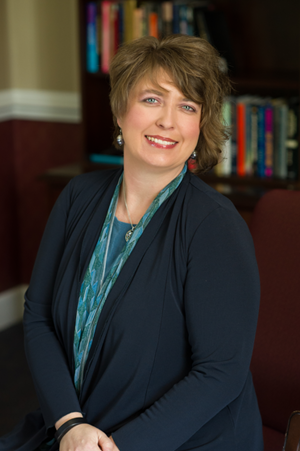 Michelle Nickens is a senior vice president of the Institute for Intergovernmental Research (IIR). She is assigned as the Regional Information Sharing Systems (RISS) Program Manager. IIR provides nationwide coordination activities and technical assistance to the RISS Program. Ms. Nickens assists in policy development, performance and program management, research and planning, outreach and publications development, and meeting preparation and coordination and provides support to the RISS National Policy Group (RNPG) chair, the RISS Directors, the RISS Chief Information Officer, and the RISS Technology Support Center (RTSC) staff. Ms. Nickens supports RISS partnerships and programs, such as the Nationwide Deconfliction Council, the Law Enforcement National Data Exchange (N-DEx), the RISS Property and Recovery Tracking System (RISSProp), and the Southern Shield Project. Prior to her current assignment, Ms. Nickens supported the Global Justice Information Sharing Initiative (Global) and the Criminal Intelligence Coordinating Council. She played a major role in developing the Fusion Center Guidelines and other Global products. While at IIR, Ms. Nickens has also supported the Multistate Anti-Terrorism Information Exchange, the Dru Sjodin National Sex Offender Public Website, and the Nationwide Suspicious Activity Reporting Initiative. In 2006, she was honored with the IIR Chairman's Award. In 2013, she received an IIR Superior Team Performance Award for support to the Bureau of Justice Assistance (BJA) State and Territory Fact Sheets Project Team.


Prior to joining IIR, Ms. Nickens worked with the Florida Department of Law Enforcement (FDLE). Her first assignment was as an operations and management consultant supervising the Criminal History Accounting section, which was responsible for receiving and processing more than $24 million annually in fees related to fingerprint card submissions. She also worked as a management review specialist and senior management analyst in the Investigations and Forensic Science Program. Her primary responsibilities included developing and implementing policy, supporting domestic security initiatives, strategic planning, creating and monitoring performance measures, reviewing budget and resource allocations, and acting as project leader on numerous projects. Ms. Nickens served on the team that drafted the Florida Domestic Security Plan after 9/11. Her last position with FDLE was as a policy and systems administrator, supervising and managing the aforementioned activities as well as the Florida Analyst Academy, investigative information systems, and departmental accreditation. Ms. Nickens worked with FDLE leadership, including the Commissioner and Deputy Commissioners, and assisted with numerous requests from the Florida legislature and the Governor's Office. She received the Ritchie Grant Values Award at FDLE in 1997 and was honored with a Program and Department Award for Performance in both 1999 and 2000.

In 1999, Ms. Nickens graduated from FDLE's Foundational Leadership Program. In 2002, she graduated from Leadership Tallahassee and was nominated for the 2002 Pacesetter of the Year at the Tallahassee Distinguished Leadership Awards, receiving a Proclamation by the mayor for her contributions to the community. In 2015, Ms. Nickens was selected as 1 of 55 individuals statewide who participated in and subsequently graduated from Leadership Florida Class XXXIV. Ms. Nickens has served as an adjunct instructor with St. Petersburg College and Analytical Adventures, Inc. She holds a master's degree in public administration from Nova Southeastern University and a bachelor's degree in business from Florida State University. Ms. Nickens is currently a Ph.D. student at Euclid University, pursuing a degree in conflict resolution and mediation.