Back
Patty Dobbs Hodges
Senior Vice President
Law Enforcement Safety and Wellness Manager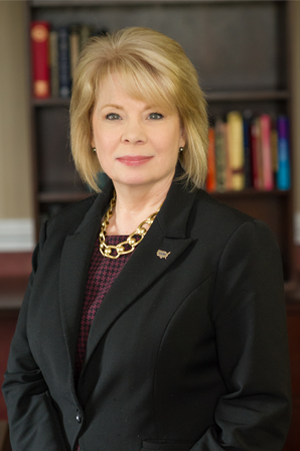 Patricia "Patty" Dobbs Hodges is a senior vice president of the Institute for Intergovernmental Research (IIR). As a senior vice president, she utilizes her broad law enforcement and federal and local government experience to lead IIR's Law Enforcement Safety and Wellness group, which develops and delivers national-level, evidence-based training and technical assistance programs to state and local law enforcement agencies. In this capacity, Ms. Dobbs Hodges is responsible for client relations; collaboration and coordination with partners and providers on program development and delivery; and ensuring that high-quality, contemporary training and resources are developed and delivered to the law enforcement community. In addition, she directs the Office of Applied Research and the Office of Law Enforcement Advisement and Coordination, ensuring that current issues, contemporary practice-based research, and nationally recognized standards are incorporated into the various national-level programs that IIR manages.

As a former sworn law enforcement officer, Ms. Dobbs Hodges has intimate knowledge of the concerns and needs of the law enforcement community. She combines that expertise with her extensive experience in developing and delivering national training and technical assistance programs for the U.S. Department of Justice (DOJ) to ensure that the flagship distinction of the programs that IIR manages continues to prosper while providing exceptional service and benefit to the law enforcement field.

Prior to her appointment as a senior vice president, Ms. Dobbs Hodges served as Senior Manager for IIR's Law Enforcement Safety and Wellness group, directing the Preventing Violence Against Law Enforcement and Ensuring Officer Resilience and Survivability (VALOR) Officer Safety and Wellness Training and Technical Assistance Program. Ms. Dobbs Hodges led the VALOR Program through a successful program revamp, incorporating the latest adult-learning theories, studies on the neuroscience of behavior change, training and resource delivery technologies, and performance metrics to maximize positive results from officers' changed behaviors. In addition, Ms. Dobbs Hodges has supported many of IIR's national-level law enforcement projects, including as IIR's lead team member on a partnership with Booz Allen Hamilton to support DOJ's Office of Justice Programs' Diagnostic Center; as the primary instructor for the instructional team for the 28 Code of Federal Regulations (CFR) Part 23 Criminal Intelligence Systems Operating Policies Training and Technical Assistance Program and the Criminal Intelligence Sharing: Protecting Privacy, Civil Rights, and Civil Liberties Training Program, sponsored by DOJ, Bureau of Justice Assistance (BJA); and as a member of the instructional team for the Suspicious Activity Reporting Analyst Training Program. She also served in IIR's Special Projects group providing as-needed support to national conferences, ad-hoc projects, and constituency meetings. She also was a primary instructor for BJA's Project Development and Implementation Training Program and was part of the development team for the BJA Grant Writing and Management Academy.

Prior to joining IIR, Ms. Dobbs Hodges was a branch chief for BJA. In this position, she directly supported the development and management of various federal grant programs, including the Policing Hiring Supplement (precursor to the Office of Community Oriented Policing Services), Violence Against Women grants, and the Local Law Enforcement Block Grants Program. She was responsible for program administration and management, including compliance monitoring. During her tenure at DOJ, Ms. Dobbs Hodges received the Attorney General's Distinguished Service Award, the National Performance Review Hammer Award, and the JustWorks Award for her contributions to department programs.

Previously, Ms. Dobbs Hodges served as a grant administrator for the District of Columbia Office of Grants Management and Development and was responsible for the Drug Control and Systems Improvement Formula Grant Program (Byrne Formula Grant Program) and the Weed and Seed Program, as well as several other DOJ programs and a local grant program for area law schools. She also served as a police officer for the city of Norfolk, Virginia.

Ms. Dobbs Hodges earned a master of science degree in criminal justice from American University and a bachelor of arts degree in law enforcement from the University of Arkansas.