Back
Richard H. Ward III
Senior Vice President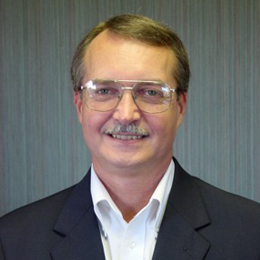 Richard H. Ward III is a senior vice president of the Institute for Intergovernmental Research (IIR). He is a member of the team assisting the Office of Partner Engagement, Information Sharing Environment (PE-ISE) in implementing the ISE Privacy Guidelines across federal, state, and local agencies and the private sector. In this capacity, he serves as the project manager and oversees the daily direction and coordination of the project. Mr. Ward has 43 years of criminal justice experience, 13 of which have been with IIR.

Previously, Mr. Ward held various positions within the U.S. Department of Justice. In his most recent position, he held the title of Deputy Director of the Bureau of Justice Assistance (BJA). His primary focus in that capacity was the design and development of BJA's Information Technology Initiative. He also effectively handled the operations of the nation's largest criminal justice funding agency.

In February 2000, Mr. Ward was appointed Deputy Assistant Attorney General, Office of Justice Programs, overseeing the agency's law enforcement, corrections, and information technology functions. In January 2001, Mr. Ward was appointed Acting Director of BJA by President George W. Bush. He successfully handled the oversight and management of the agency's transition to the Bush Administration, completing this assignment in October 2001.

Mr. Ward began his federal employment in BJA's predecessor organization, the Law Enforcement Assistance Administration (LEAA), in 1972 and subsequently served in a variety of capacities. Mr. Ward was appointed to the government's Senior Executive Service in 1994.

Among the many honors received throughout Mr. Ward's career were the Assistant Attorney General's Award in 1991 and the Attorney General's Distinguished Service Award in 1994. In 2004, Mr. Ward was invited to become a principal in the Council for Excellence in Government, a public/private partnership organization designed to improve the effectiveness of federal, state, and local government.

Mr. Ward's education at the University of Maryland and the University of Florida focused primarily on criminal justice, economics, and accounting at the undergraduate and graduate levels.