Back
Rick Gregory
Vice Chair of the IIR Board of Trustees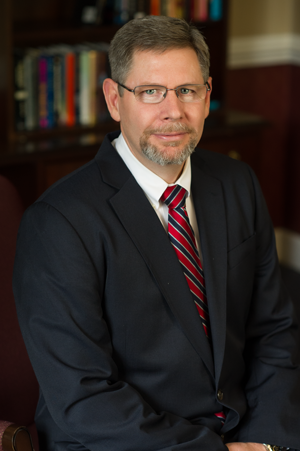 Rick S. Gregory is the Vice Chair of the Board of Trustees of the Institute for Intergovernmental Research (IIR) and a senior advisor for IIR, focusing on strategic initiatives for corporate, operational, and project areas. Mr. Gregory will leverage his unique business management and strategic capabilities, vast criminal justice and government experience, and extensive network to support the leadership and project teams. As former Chair of the IIR Board of Trustees, Mr. Gregory was responsible for the overall policy and financial operation and stability of the company and the long-term strategic direction of IIR.

Prior to being appointed Chair of the IIR Board of Trustees, Mr. Gregory served as an IIR executive vice president and the Chief Operating Officer from February 2019 to October 2020, leading and supporting the Criminal Justice Initiatives, Law Enforcement Safety and Wellness, National Policy Engagement and Information Sharing Initiatives, Regional Information Sharing Systems (RISS), and Youth and Community Justice Initiatives groups within IIR, including the Office of Applied Research and the Office of Law Enforcement Advisement and Coordination, enabling him to develop and guide new projects for IIR and remain focused on national issues and broad trends within the law enforcement community.

Mr. Gregory served as IIR's President and Chief Executive Officer from March 2016 to February 2018. In this position, he was integrally involved in establishing and leading strategic direction, management, and policy issues as well as project design and program oversight. Throughout his many years of service, Mr. Gregory has been an executive leader in government operations, homeland security, and emergency preparedness and has extensive experience in organizational change.

Prior to joining IIR, Mr. Gregory served as the Chief of Police of the Provo, Utah, Police Department, where he provided leadership to 159 employees in a community of more than 123,000 citizens. In addition, Mr. Gregory held the positions of Chief of Police, Public Safety Director, and Chief Administrative Officer (County Administrator) for New Castle County, Delaware.

For more than 20 years, Mr. Gregory served with the Florida Highway Patrol, where he held key positions in field operations, training, and executive leadership, including assistant chief of training, troop commander, and bureau chief, and was appointed to deputy director in 2002.

Mr. Gregory holds a bachelor's degree in business administration from Barry University. He is a graduate of the 219th Session of the Federal Bureau of Investigation National Academy, the Florida Criminal Justice Institute's Chief Executive Seminar and the Senior Leadership Program, and numerous other executive-level leadership/operational training programs.